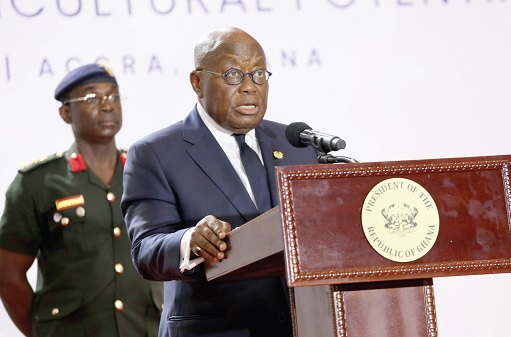 President Nana Addo Dankwa Akufo-Addo has called on African nations to use the Africa Continental Free Trade Area (AfCFTA) to enhance trade within the continent and promote the prosperity of their countries. The AfCFTA is expected to boost intra-African trade by $35 billion annually and reduce external imports by $10 billion. It is expected to create opportunities for small businesses, potentially lifting 30 million people out of extreme poverty.
President Akufo-Addo made these remarks during the 7th African Leadership Forum in Accra, which coincided with the 60th-anniversary celebration of the African Union's establishment. The forum focused on promoting intra-African trade to unlock the continent's agricultural potential. President Akufo-Addo emphasized the need to move away from exporting raw products and instead prioritize value addition to diversify Africa's industrial endeavors. He highlighted the potential for agriculture to drive intra-African trade, meet local demands, boost GDP, and create employment opportunities.
The President stressed the importance of adequate infrastructure, stating that Africa requires an annual investment of $130-170 billion to address the sector's gaps and achieve sustainable growth. Secretary-General Wamkele Mene stressed the need to speed up agriculture trade to create jobs, improve rural communities, and benefit smallholder farmers.
_
Source: Omanghana.com