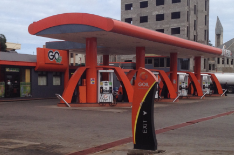 In a move that will be welcomed by many consumers, several Oil Marketing Companies (OMCs) have decided to reduce the prices of petroleum products at their pumps. The price reduction comes into effect from today, March 16, 2023.
One of the leading OMCs, GOIL, has announced that it will sell a litre of petrol for ¢12.95 and diesel for ¢13.49. This marks a significant drop from the previous prices and will provide some relief to consumers who have been struggling with high fuel prices.
Other OMCs are expected to follow suit and reduce their prices as well, as the competition for customers heats up in the wake of the price cuts. This could lead to a reduction in overall fuel prices across the country, which would be good news for both individual consumers and businesses alike.
The reduction in fuel prices is also likely to have a positive impact on the wider economy. Lower fuel prices can help to reduce the cost of transportation and logistics, which in turn can lead to lower prices for goods and services.
Overall, the decision by OMCs to reduce fuel prices is a positive development that will be welcomed by many. It remains to be seen how long these lower prices will last, but for now, consumers can enjoy some relief at the pump.
_
Source: Omanghana.com/SP