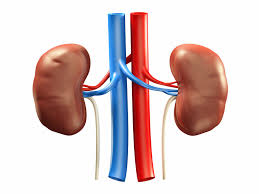 The President of the Ghana Kidney Association (GKA), Professor Sampson Antwi, has issued a call to action for Ghanaians to embrace a healthy lifestyle in order to safeguard their kidney health.
This appeal, conveyed in a press release dated October 3, 2023, reflects Professor Antwi's concerns regarding the challenges associated with dialysis in Ghana.
Professor Antwi emphasized the importance of addressing risk factors, such as hypertension and diabetes mellitus, through proper treatment, as well as avoiding excessive use of painkillers and herbal remedies. He also mentioned that the GKA has initiated efforts to collaborate with relevant stakeholders to enhance the accessibility and affordability of dialysis services for the broader population.
Professor Antwi assured the public that updates on the outcomes of these collaborative efforts would be shared in due course.
In the interim, he urged the general public to prioritize a healthy lifestyle as a means of safeguarding their kidney health.
Source: Omanghana.com