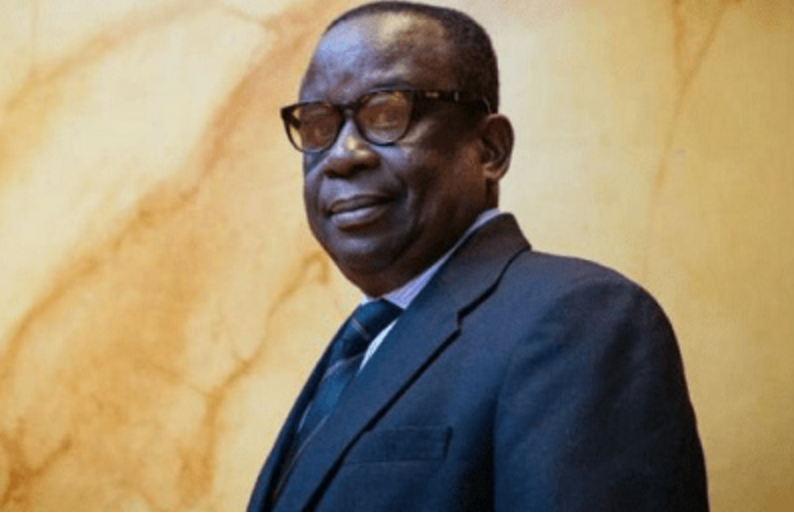 A court has ordered Albert Kan Dapaah to pay the Right to Information Commission $45,000 within 14 days.
The Commission made this decision in a case brought before it by Fix the Country Head, Oliver Barker-Vormawor.
It is directed that he release the following information to Mr. Barker-Vormawor:
The report of the investigation committee established by the Ministry of National Security to investigate the arrest of Citi FM's Caleb Kudah on May 11, 2021, referred to in the statement by National Security of May 20, 2021.
National Security's Standard Operating Procedures were mentioned in their statement on May 20th, 2021.
The specific aspects of National Security Standard Operating Procedures that were found to have been contravened by Lt. Colonel Frank Agyeman as indicated in the Statement by National Security on May 20th, 2021.
Specifically, those aspects of Standard Operating Procedures that require the masked arrest of Ghanaian citizens in Ghana.
Provides information regarding which ethics and professional standards govern the Ministry of National Security's operational duties, which require masked arrests of Ghanaians.
However, the Commission says the following should not be released:
CCTV recordings of Caleb Kudah's interrogation after his arrest on 114 May, 2021.
Prior to his arrest on 114 May, 2021, Mr. Caleb Kudah of Citi FM's movements in the National Security complex were captured on CCTV.
Three Police officers' names and ranks mentioned in a National Security statement of May 20, 2021.
Who is responsible for the arrest of Mrs. Zoe Abu-Baidoo at the Citi FM premises, their designations, and their roles.
The Commission issued these orders after finding that the National Security Ministry's and the Minister's actions "violated Article 21(1)(f) of the 1992 Constitution… ".
Following widespread news about the alleged assault on Caleb Kudah and Zoe Abu Baidoo in 2022, Fix the Country's convener wrote to the Ministry requesting the above information.
Due to the Ministry's failure to respond to the application and review request, the youth activist sought the commission's intervention.
In its investigation, the Commission wrote to the Ministry of National Security asking for a response. No response has yet been received from the Ministry. Therefore, the Commission decided the matter on its own.
_
Source: Omanghana.com/SP