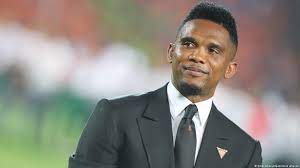 An investigation into potential financial rule breaches by Chelsea in the Premier League includes transfers involving Samuel Eto'o and Willian in 2013. The club's current owners stated that the allegations "pre-date the current ownership" and "do not relate to any individual who is presently at the club." Chelsea was previously fined £8.6 million by Uefa in July for breaking Financial Fair Play rules due to "submitting incomplete financial information" between 2012 and 2019.
These breaches were reported by the new owners, the Clearlake group, after the club's sale in May 2022, and they also informed the Premier League at that time. The Premier League's investigation was confirmed in August, and it includes a scrutiny of the transfers of Eto'o and Willian, who joined the club during the ownership of Roman Abramovich, who was in control of the club from 2003 to 2022.
Both players signed from Russian side Anzhi Makhachkala. Chelsea's ownership changed when Abramovich sold the club to a consortium led by American investor Todd Boehly and private equity firm Clearlake Capital in 2022. Chelsea's statement emphasized that the allegations pre-date the club's current ownership and that they concern entities that were allegedly controlled by the club's former owner, with no relation to any individual currently at the club. The club proactively self-reported these issues to football regulators upon completion of the purchase, and they have been assisting regulators with their investigations in compliance with transparency principles.
Source:BBC