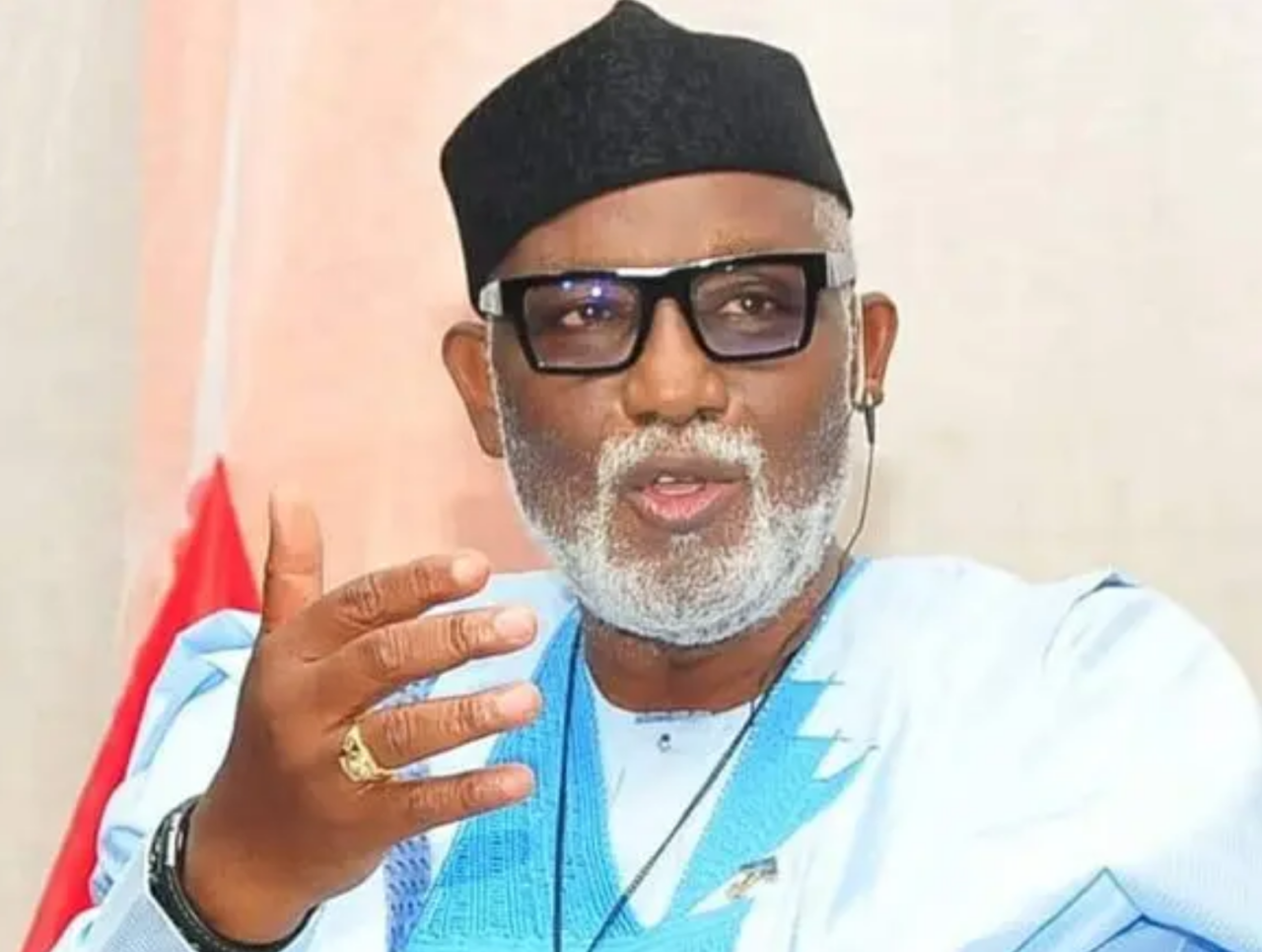 Governor Rotimi Akeredolu of Ondo State expressed his concerns about the current state of affairs in the federation, stating that the states have been reduced to pitiful beggars. Speaking through his Special Adviser on Union Matters and Special Duties, Mr. Dare Aragbaiye, the governor, emphasized that the people's suffering will continue indefinitely unless the fundamental law is reformed to reposition the country and foster the production of goods and services.
He delivered this message during the 59th Founders' Day Anniversary Lecture, Award, and Endowment of the Adeyemi Federal University of Education in Ondo.
"A flawed law cannot foster peace and progress. It often becomes the root cause of seemingly unsolvable crises. Development cannot thrive in an environment where the law and its application are heavily biased against the majority. When the law is used as a tool of repression, society is put in jeopardy. A set of regulations isolating the people from its intended purpose is repressive and deceitful. We cannot achieve anything meaningful when there is a codification aimed at preserving the privileges of a parasitic few at the expense.
Akeredolu explained that the current 1999 Constitution, as amended, represents a bold experiment in deceitfulness. He suggested the 1963 Republican Constitution as a reliable guide for achieving the desired development.
"The subversion of the people's will cannot lead to progress in any society if development entails addressing the challenges faced by the people. Any law that imposes the personal desires and biases of a select few on the majority cannot advance the cause of society. Suppose there is any document that epitomizes audacious deceit. In that case, it is this so-called Constitution of the Federal Republic of Nigeria, purportedly representing the wishes of the Nigerian people but distorting the truth," stated the governor.
While urging the incoming administration of Asiwaju Bola Tinubu to confront the problems head-on with courage, Akeredolu emphasized they have a clear mandate. They inherit a substantial backlog of discontent and grievances from citizens across the country and have campaigned on the promise of Renewed Hope.
_
Source: Omanghana.com