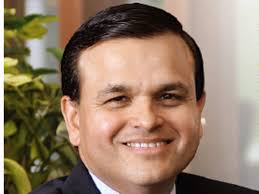 Standard Chartered, an international banking group, has reaffirmed its unwavering commitment to fostering business and economic development in Ghana. Over the decades, the bank has played a pivotal role in supporting Ghana's economic growth and empowering local businesses to achieve their aspirations.

Experts have underscored the inseparable connection between Standard Chartered and Ghana's financial evolution, emphasizing that the bank's history is intricately interwoven with the country's progress in economic advancement.
These pivotal themes emerged from a series of engaging sessions and interactions during a recent working visit by Sunil Kaushal, the Bank's Regional CEO for Africa and the Middle East, to Ghana. Throughout his visit, Sunil emphasized the vast opportunities across the continent and Standard Chartered's dedication to being a forward-thinking partner in advancing the ambitions of the bank's clients and the broader business community.

Sunil also acknowledged Ghana's status as a market teeming with growth prospects, driven by the expansion of inclusive financial services and the continuous evolution of technological infrastructure.
During his two-day sojourn in Ghana, Sunil held meetings with the bank's clients and engaged in meaningful discussions with key stakeholders, including the Minister of Finance, Ken Ofori-Atta, and the Governor of the Bank of Ghana, Dr. Ernest Addison.
It's worth noting that Standard Chartered has been an integral part of Ghana's financial landscape for over 126 years, and it proudly holds the distinction of being the first commercial bank to operate in the country.


Source : Omanghana.com