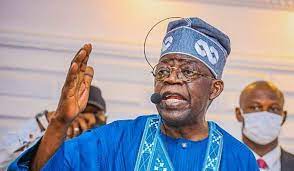 Bola Tinubu, the President-elect, has opposed the request for a live broadcast of the daily proceedings on the petitions seeking to annul his election.
Atiku Abubakar, the former Vice President and candidate of the People's Democratic Party (PDP), applied on May 5, requesting the Presidential Election Petition Court (PEPC) in Abuja to allow the proceedings to be televised. Atiku argued that the petition against the President-elect was a matter of national concern and public interest, involving the citizens and electorate from all states who took part in the presidential poll.
Peter Obi, the Labour Party (LP) candidate, also supported Atiku's request in his petition challenging the election outcome.
However, Tinubu and the All Progressives Congress (APC) filed separate processes urging the court to dismiss Atiku's application, claiming it abused the legal process. Tinubu, in a counter-affidavit filed with Vice President-elect Kashim Shettima, accused Atiku of trying to bring the judiciary into disrepute and emphasized that the court is not a platform for public entertainment.
The respondents argued that Atiku's request was irrelevant to the petition and only intended to waste the court's time. They also highlighted that the virtual court system implemented during the Covid-19 pandemic was supported by a practice direction issued by the President of the Court of Appeal.
They contended Atiku's application was unnecessary and time-wasting, especially coming from petitioners who should seek an expeditious trial of their petition. They stressed that the word "public" in Section 36(3) of the Constitution refers to a place with unhindered public access and not televised proceedings.
Tinubu emphasized the need for the court to maintain its decorum and serenity, stating that it should not be a platform for public entertainment or a subject of abuse. The APC argued that the presidential election was not a national concern and that the media adequately covered the court proceedings.
The APC further stated that live broadcasts would lead to unnecessary sensationalism and social media trial and could jeopardize the protection of witnesses. They claimed that televising the election tribunal proceedings could incite tension, violence, and unrest, posing a threat to peace.
Meanwhile, the Justice Haruna Tsammani-led panel had scheduled Thursday to continue the pre-hearing session on Atiku's petition.
_
Source: Omanghana.com