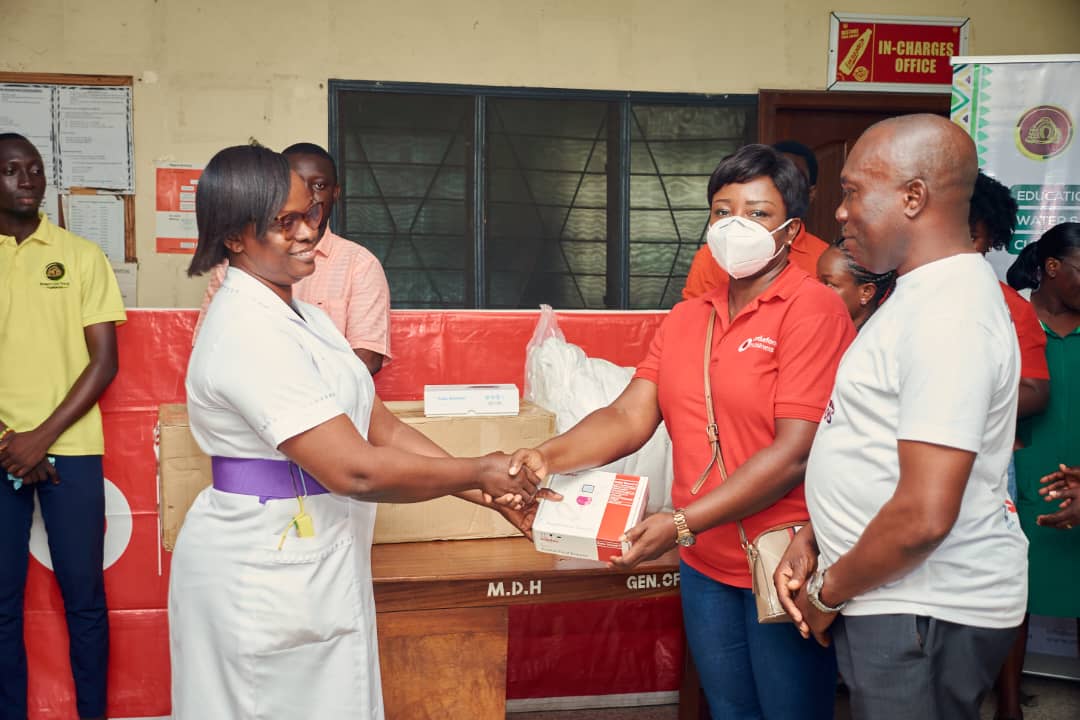 Preba Greenstreet, the Director for Legal and External Affairs at Vodafone Ghana, emphasized the crucial role of quality healthcare in national development. This statement was made during the donation of essential medical equipment to the Antenatal Care unit of the Manhyia District Hospital in Kumasi, Ghana.
The donation, provided by the Vodafone Foundation in partnership with the Otumfuo Osei Tutu II Foundation, aims to enhance healthcare and support the local community. The donated items, including a stadiometer, foetal doppler, pulse oximeter, blood pressure monitor, and bedsheets, will strengthen the hospital's capacity to deliver high-quality healthcare to its patients. Kwabena Owusu Ababio, Head of Stakeholder Relations at the Otumfuo Osei Tutu II Foundation, praised the Foundation's efforts and encouraged the hospital to utilize the items effectively.
Greenstreet emphasized the Foundation's commitment to improving healthcare in collaboration with the government through their connected health programs. The Department Director of Nursing at Manhyia District Hospital, Gladys Abban, expressed gratitude for the donation and assured the Foundation that the items would be used as intended. She also suggested that the unit be considered for future charitable initiatives.
This donation is part of Vodafone Ghana's Ashanti Month celebrations, which involve various activities dedicated to giving back to the Ashanti community. Additionally, Vodafone Ghana has reintroduced initiatives focused on long-term health and sustainability outcomes, such as Healthfest, Homecoming, and free ultrasounds for pregnant women in Pipie. As part of their commitment to education and digital inclusion, Vodafone Ghana also launched an ICT hub in the Ashanti Regional Library during Ashanti Month in collaboration with the Ghana Library Authority.
_
Source: Omanghana.com