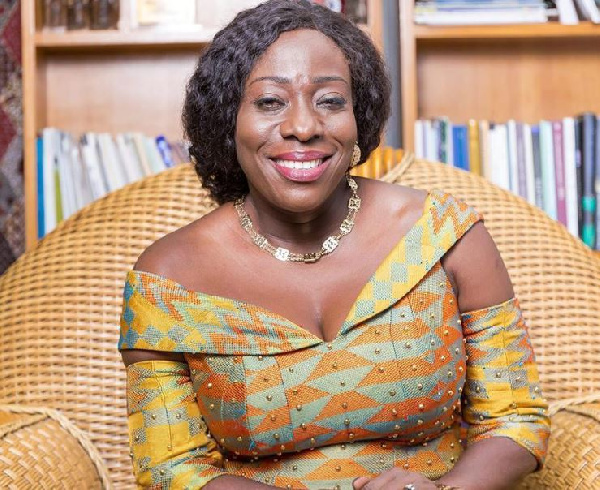 Catherine Afeku, the former Minister of Tourism, Arts, and Culture, has denied recent claims that she abandoned her support for Alan Kyerematen, a presidential aspirant of the New Patriotic Party (NPP). She dismissed these reports as false and misleading, suggesting they intended to distract the public and the party from the upcoming special delegates conference scheduled for August 26, 2023.
During an interview on the Happy Morning Show with Samuel Eshun, Mrs. Afeku reaffirmed her allegiance to Mr. Kyerematen, clarifying that she has not severed ties with him.
Regarding the incident that sparked the rumors, Mrs. Afeku explained that she emphasized the party's need for its Secretary, Justin Frimpong-Kodua (JFK), to address the party ahead of the forthcoming event under the party's rules. She clarified her remarks were made earlier in the month, on the 14th of the month, explaining that the timing of the rumors aimed at diverting attention from the upcoming event was suspicious.
Using a biblical analogy, Mrs. Afeku compared the situation to the story of Joseph, who faced betrayal from his brothers, implying that the misleading headlines were also acts of deceit.
Despite the rumors and the attempted distractions, Mrs. Afeku expressed her appreciation for Mr. Kyerematen and restated her unwavering support for him. She firmly believes he will be chosen as the NPP flagbearer and will contest and potentially become the next President of Ghana in the 2024 polls.
_
Source: Omanghana.com