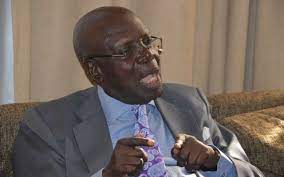 Dr. Ishmael Yamson, an economist, has pointed out that Ghana's current economic situation can partly be attributed to the World Bank and the International Monetary Fund (IMF).
He stated that the Bretton-Wood institutions observed the government engaging in a borrowing spree without taking measures to reprimand or halt such behavior.
Although their annual reports warned of potential debt distress, Dr. Yamson believes these warnings were inadequate. Instead, the World Bank and IMF should have threatened to impose sanctions if the government did not heed their warnings.
Their failure to effectively exercise their oversight role in Ghana's economy contributed to the nation's debt distress.
Dr. Yamson believed that the World Bank and IMF share some blame because they did not address the issue assertively as they should have. He voiced his concerns on PM Express Business Edition, emphasizing that the crisis faced by Ghana is unprecedented and unmatched in the country's history.
According to the economist, institutions are also responsible for preventing Ghana's failure. The Ghanaian government must be guided more vigorously to ensure Ghana's success. Despite being aware of the government's borrowing practices, the World Bank and IMF reported only that excessive borrowing would cause debt distress without further action or advising it to cease borrowing.
_
Source: Omanghana.com