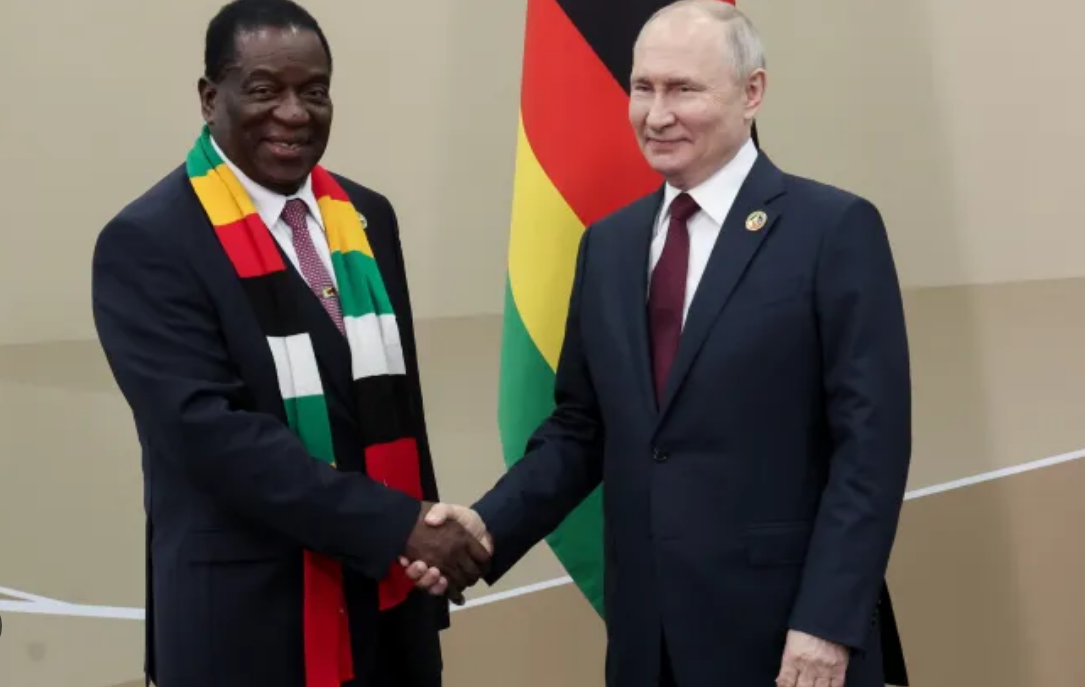 Russian President Vladimir Putin addressed a conference in St Petersburg, where he offered free grain to six African countries after Moscow's withdrawal from the Ukraine grain export deal. He assured African leaders that Russia would continue supporting needy states through humanitarian deliveries and emphasized the country's efforts to prevent a global food crisis. Putin stated Russia could replace Ukrainian grain commercially and provide grant aid to the neediest African nations, especially considering the expected record harvest.
The previous week, Russia declined to extend the UN- and Turkey-brokered deal that facilitated Ukrainian grain exports to global markets, including Africa, easing food price pressures. The two-day summit, attended by around 50 African leaders and officials, tested Putin's support in Africa despite his international isolation following the Ukraine invasion.
Putin announced Russia intends to ship up to 50,000 tonnes of grain aid to Burkina Faso, Zimbabwe, Mali, Somalia, Eritrea, and the Central African Republic within three to four months. However, some experts argued that more than grain donation would be needed to secure food supplies, especially since India had banned rice exports, and Russia's blockade created a problematic situation for African governments.
UN Secretary-General Antonio Guterres warned that reducing Ukrainian grain in the global market would lead to higher prices, affecting developing and vulnerable countries. Efforts were being made to re-establish the deal between Ukraine, Turkey, Russia, and other countries.
While Putin received African leaders during the summit, US Secretary of State Antony Blinken raised the grain disruption issue, urging them to seek answers.
The summit in St Petersburg involved discussions on various topics, including energy projects and bilateral talks with African regional organizations and individual leaders like Ethiopian Prime Minister Abiy Ahmed and Egyptian President Abdel Fattah el-Sisi. Putin also gifted a helicopter to Zimbabwean President Emmerson Mnangagwa.
The summit's timing coincided with tensions in Ukraine, where Ukrainian forces recaptured the village of Staromaiorske from Russian forces on the southern front during a counteroffensive to push out Russian troops from occupied Ukrainian territory.
_
Source: aljazeera.com