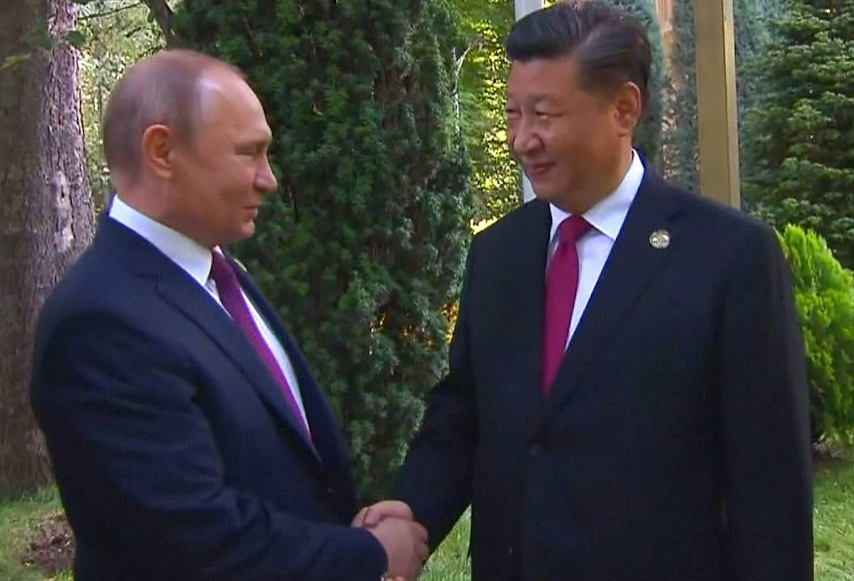 Chinese President Xi Jinping has called for a "rational way" out of the conflict in Ukraine, urging all parties involved to seek a peaceful resolution through dialogue and negotiations.
In a statement issued on Friday, Xi expressed China's concern over the escalating tensions in Ukraine and said that Ukraine's sovereignty and territorial integrity needs to be respected.
Xi also called for a "comprehensive and balanced approach" to the crisis, stressing the importance of considering all parties' legitimate concerns and interests.
China has traditionally maintained a non-interventionist stance in international conflicts and has not taken sides in the Ukraine crisis.
However, Beijing has complained about the potential impact of the conflict on regional stability and the need for a peaceful resolution of the crisis.
Xi's statement comes as the international community continues to monitor the situation in Ukraine, where tensions have been running high since Russia annexed Crimea in 2014 and the outbreak of fighting in the eastern Donbass region.
The conflict has killed over 13,000 people and displaced millions, and efforts to reach a lasting peace settlement have proved elusive.
_
Source: Omanghana.com/SP