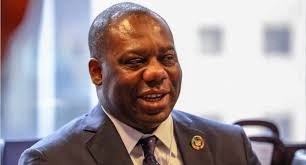 During a Ministerial session held at the 24th World Petroleum Congress on September 18, 2023, with the theme "Energy Transition and Its Implications for National Development," the speaker discussed the challenges facing the energy transition conversation. These challenges include limited technological capabilities, low productivity, weak capital markets, and high input costs.
Furthermore, the speaker highlighted that Africa, in particular, grapples with a significant energy deficit, insufficient human capital, and a lack of green energy infrastructure. It was emphasized that concerted efforts must be made to address these issues. "Currently, approximately 600 million people in Africa lack access to electricity. Without a deliberate and determined effort to make electricity more affordable, this number could rise to 800 million by 2030, even as the continent possesses vast, but potentially stranded, energy resources. Our stance is clear: we cannot go hungry amid abundance," the speaker stated.
The speaker continued by asserting that Ghana firmly believes that an effective energy transition plan must encompass all sectors of the economy. This plan should focus on achieving decarbonization, energy security, improved access, and efficiency to accelerate industrialization while simultaneously reducing carbon emissions and energy demand. The Minister also emphasized the importance of establishing strong linkages between the upstream and downstream sectors of the economy to maximize and retain value.
The Minister outlined specific measures, such as expanding refining capacity and storage for crude oil and petroleum products, as well as developing infrastructure for petrochemical production and the transportation of gas and petroleum products, to facilitate these linkages. It was noted that oil and gas exploration and production would continue in the coming decades to ensure a stable supply of natural gas for these purposes.
In recognition of the environmental impact of hydrocarbons, the Minister stated that Ghana has incorporated measures like Carbon Capture and Storage and other green initiatives into its Energy Transition Framework to address emissions effectively.
Source: Omanghana.com