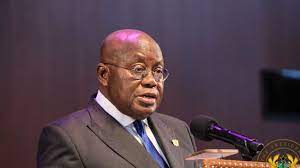 The President of the Republic, Nana Addo Dankwa Akufo-Addo, has announced that the processes leading to the grant of a Presidential Charter for the establishment of the National Defence University are at an advanced stage, with plans to commence early next year. This development aligns with efforts to enhance Ghana's military resource capabilities and preparedness. The President made this statement during the Graduation Parade for Regular Career Course Intake 62 and Short Service Commission/Special Duty Intake 60 at the Ghana Military Academy in Accra.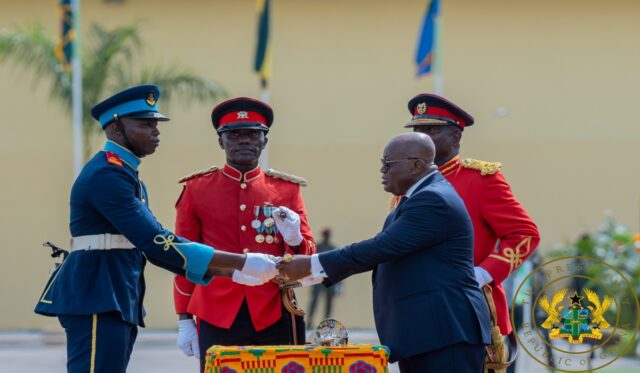 President Akufo-Addo highlighted the establishment of the National College of Defence Studies and War College, aimed at preparing senior military officers and civilians for strategic-level command and staff appointments. The need for a National Defence University arose due to the limitation on the number of senior officers receiving strategic training abroad, primarily due to the high costs involved.
The National Defence University will serve as the overarching institution for existing higher education institutions within the Armed Forces, establishing campuses at various key military training institutions. The University will offer Masters and Doctoral programs in Military Science, Defence Studies, Strategic Studies, International Relations, and related subjects.
The President emphasized the commitment to elevate the Military Academy to world-class standards, citing completed projects such as a three-storey Officer Cadets' Hostel and Officer accommodation. He noted the completion of a 720-seating capacity Academy Auditorium, acknowledging the importance of addressing infrastructural needs to support increased enrollment.
President Akufo-Addo also highlighted Ghana's legacy in international peacekeeping, dating back to 1960. He emphasized Ghana's continued commitment to global peace and security, ranking as the ninth largest troop-contributing country by the United Nations in Peace Support Operations. Ghana's involvement in fifteen peacekeeping missions globally, with over 2,500 deployed military personnel, reflects the nation's dedication to peace under various international banners.
Source:Omanghana.com