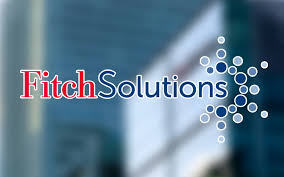 Fitch Solutions foresees a significant uptick in Ghana's healthcare budget, with projections indicating an increase to $16.5 billion by 2024, compared to the recorded $15.2 billion in 2023. This anticipated budget expansion underscores Ghana's strong commitment to fortifying its healthcare infrastructure.
A recent report from Fitch Solutions highlights that the medical device market in Ghana is poised for substantial growth. This growth is propelled by increased government investments in healthcare and an expected post-pandemic economic recovery by 2024.
This projection arrives at a critical moment when stakeholders in Africa's Medical Equipment, Disposal, and Devices industry are expressing concerns about the heavy dependence on imported medical devices.
Fitch Solutions predicts robust growth across all segments of the medical devices market, with consumables and dental products leading the way with high double-digit growth rates in US dollar terms. Consumables, constituting over a quarter of Ghana's total medical devices market, are expected to achieve an astonishing Compound Annual Growth Rate (CAGR) of 21.3% in US dollar terms over the next five years, extending until 2027.
As Africa prepares for a post-pandemic era, the expansion of the medical device market presents both opportunities and challenges. There is a clear need for investment in local production capabilities as the region aims to bolster its healthcare resilience and self-sufficiency.
Source: Omanghana.com