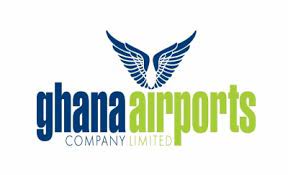 The Ghana Airports Company Limited (GACL) has earned the prestigious title of "Best Enterprise Risk Management (ERM) Compliant Institution" in the State-Owned Enterprises (SOEs) category at the Annual Awards ceremony organized by the Internal Audit Agency (IAA).
This esteemed accolade was presented to GACL during the 2023 Internal Audit Conference, held on Friday, September 15, 2023, at the University of Professional Studies in Accra. The recognition underscores GACL's unwavering commitment to adhering to international standards of excellence in risk management.
Enterprise Risk Management (ERM) is a crucial process that involves identifying, analyzing, mitigating, and continually monitoring risks across an organization. ERM integrates risk considerations into strategic planning and resource allocation processes, promoting a comprehensive approach to risk management.
GACL's remarkable success in securing this award attests to its dedication to maintaining a robust, transparent, and consistent ERM system, in full compliance with ISO 31000:2018 standards.
In response to this well-deserved recognition, Mrs. Pamela Djamson-Tettey, the Managing Director of GACL, expressed her gratitude, stating, "We are deeply honored to receive this accolade from the Internal Audit Agency (IAA). This award serves as validation of GACL's internal systems, which have been meticulously designed to identify and proactively address both current and emerging risks within our organization."
Mrs. Djamson-Tettey further emphasized, "In an industry where safety is of paramount importance, GACL places Risk Management at the forefront of our operations. We continuously update our risk register to stay aligned with evolving trends. This recognition will undoubtedly inspire our team to further embed Enterprise Risk Management in every facet of our organization."
GACL's achievement at the IAA's Annual Awards sets a significant benchmark for excellence in risk management within the SOEs category, showcasing their dedication to maintaining the highest standards of risk management practices.
Source: Omanghana.com