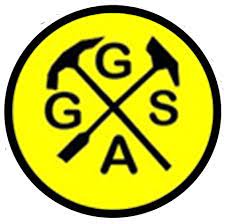 The Director-General of the Ghana Geological Survey Authority has issued a plea to both public and private entities, as well as individuals, to take into account the increasing occurrences of earth tremors and signs of potential earthquakes when engaging in construction projects within the country.
This call was made during a media awareness workshop on earthquakes and related phenomena held in Tamale. For more details, we turn to our correspondent in the Northern region, Alhassan D. Baba.
In recent times, Accra, the capital of Ghana, has witnessed a rising number of earth tremors, significantly heightening the likelihood of a full-fledged earthquake in the future. Consequently, it is of utmost importance that the Ghanaian population is educated about the occurrence of earthquakes and how to respond if one were to transpire.
During a one-day engagement session with journalists in the Northern region, Isaac Kuwan, the Acting Director of the Ghana Geological Survey Authority, called upon both government and private institutions to prioritize the use of earthquake-resistant materials in their construction projects. He emphasized the critical role of the media in our national development and stressed the need to commence public awareness initiatives through this influential platform.
Expanding on the additional responsibilities of the Ghana Geological Survey Authority, the Acting Director-General had the following to convey.
Source: Omanghana.com