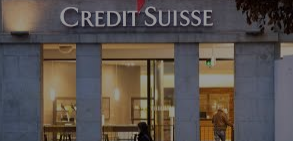 Credit Suisse, one of the largest banks in Switzerland, suffered a significant blow on Wednesday as its shares plunged by over a quarter of their value to a record low. This came after the bank's largest shareholder, the Saudi National Bank, made it clear that it would not be providing any additional funding to the struggling institution.
Credit Suisse has been facing a range of issues for some time, including the fallout from its involvement with the collapsed US hedge fund, Archegos Capital, which resulted in significant losses for the bank. In addition, the bank has also been grappling with a scandal involving its supply chain finance funds, which resulted in a series of lawsuits and regulatory investigations.
The news that the Saudi National Bank, which holds a 4.7% stake in Credit Suisse, was not willing to provide any further funding to the bank, has sent shockwaves through the financial community. It is yet another blow to the beleaguered institution, which has been struggling to restore investor confidence in the wake of its recent troubles.
The announcement also raises questions about the future of Credit Suisse, as it is unclear how the bank will be able to address its financial difficulties without the support of its largest shareholder. The bank's management team will now be under intense pressure to come up with a plan to stabilize the institution and restore investor confidence, or risk further declines in the bank's share price and long-term viability.
_
Source: Omanghana.com/SP