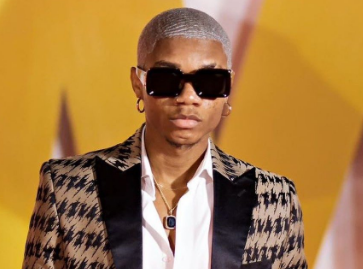 The CEO of Lynx Entertainment, Richie Mensah, has dismissed rumors about the health of Ghanaian musician KiDi. There have been reports circulating on social media that the singer had suffered a stroke, causing concern among his fans and followers.
In a statement released by Mensah, he clarified that KiDi was not suffering from a stroke and that he was in good health. He further stated that the singer was focused on his music and other projects and that his fans should not be worried about his health.
Mensah also expressed concern about the spread of false information on social media and urged people to verify information before sharing it. He emphasized the need to be responsible with information sharing to prevent causing unnecessary panic and anxiety.
KiDi, who is known for hit songs like "Say Cheese" and "Thunder", is one of Ghana's most popular musicians. He recently won the Artiste of the Year award at the 2021 3Music Awards, further solidifying his position as a leading artist in the Ghanaian music industry.
The news of his supposed stroke had caused widespread concern among his fans and supporters, but the statement from Richie Mensah has provided reassurance and put an end to the rumors.
–
Source: Omanghana.com/SP