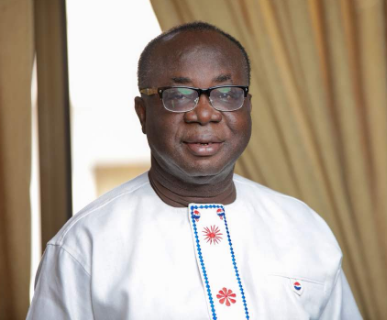 Freddie Blay, the Board Chair of the Ghana National Petroleum Corporation (GNPC), has denied the existence of a contract to sell a 50% stake in Jubilee Holdings Limited to South African oil company PetroSA. Despite the significant revenue this deal could generate for the state, Blay has refuted the claims made against him by 29 civil society organizations. These organizations accuse him of unilaterally agreeing, disregarding a warning from Energy Minister Dr. Matthew Opoku Prempeh.
However, according to Blay, negotiations with PetroSA are ongoing, and he urges against misconstruing the situation. He explains that while he proposed the arrangement with PetroSA, it is ultimately contingent upon the consent and agreement of the Minister. He emphasizes his actions were carried out with his fiduciary responsibility as Board Chair and subject to the Minister's approval. Blay clarifies that his letter to PetroSA is not legally binding, as he has yet to sign an agreement.
Blay dismisses the accusations and calls for his removal by the 29 Civil Society Organizations, asserting that he has acted appropriately in the deal. He maintains a clear conscience regarding the sale of shares and states he will only resign if the president who appointed him no longer wishes to work with him.
During a press conference on May 23, the Civil Society Organizations, including the Africa Centre for Energy Policy (ACEP), Centre for Democratic Development (CDD-Ghana), the Chamber of Petroleum Consumers Ghana (COPEC), Imani Centre for Policy and Education, and 25 others, demanded the removal of GNPC's Chief Executive Officer, Opoku Ahweneeh Danquah, and Board chair, Freddie Blay. In his role as GNPC's Board chair, these organizations alleged Blay had written to PetroSA, proposing an equal split in the interest held by GNPC's subsidiary, Jubilee Oil Holdings Ltd.
_
Source: Omanghana.com