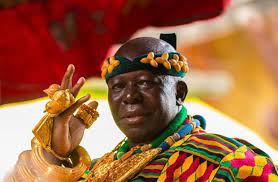 Otumfuo Osei Tutu II, the Asantehene, has expressed profound concern regarding the growing prevalence of coup d'états taking place across the African continent. He attributes these military takeovers to the challenging economic conditions experienced by nations, which have led to the removal of democratically elected governments from power.
While addressing the St. Andrews Africa Summit in Scotland, Otumfuo Osei Tutu II vehemently opposed the idea of military coups as a means to address Africa's issues. He emphasized that, irrespective of the circumstances, he firmly believes that military takeovers are not a viable solution.
"Let me be unequivocal in stating that, regardless of the circumstances, I do not believe that a military coup can provide the answers to the challenges facing our continent. There was a time when circumstances led to the belief that force was the solution, but those times have passed. We are now in entirely different circumstances. The pressing issues affecting Africa, spanning from North to South, East to West, revolve around economic challenges," declared the Asantehene.
In recent years, several African nations have witnessed coup attempts, with notable occurrences in Niger and Gabon. The most recent incident took place in Gabon when military officials seized control on August 30th, announcing the nullification of election results that had declared President Ali Bongo as the winner. The electoral commission's announcement had triggered allegations of electoral fraud from the opposition.
Source: Omanghana.com