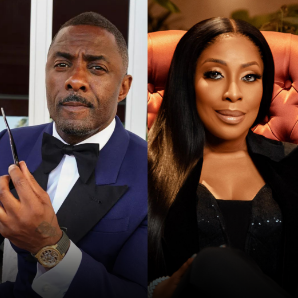 Idris Elba, the British actor and producer, has formed a partnership with Nigerian media mogul Mo Abudu to support African talent and provide them with development opportunities. The partnership aims to provide a platform for African creatives to showcase their work and connect with industry professionals.
Elba and Abudu, who is the founder and CEO of EbonyLife Media, will work together to identify and support talented individuals from across the continent, providing access to resources, mentorship, and networking opportunities. The partnership will focus on film and television production, as well as other creative industries such as music and fashion.
Both Elba and Abudu have a strong track record of promoting and supporting African talent. Elba, who has roots in Sierra Leone and Ghana, has been an advocate for diversity in the entertainment industry and has used his platform to promote African stories and perspectives. Abudu, meanwhile, has been a pioneer in African media, producing a range of popular television shows and films that have helped to showcase the continent's diversity and talent.
The partnership between Elba and Abudu is expected to provide a significant boost to the African creative industry, which has seen significant growth in recent years but still faces a range of challenges, including access to funding, distribution networks, and industry expertise. The partnership is part of a broader trend of increased investment and support for African creatives, as more and more investors and industry leaders recognize the potential of the continent's burgeoning creative industries.
_
Source: Omanghana.com/SP