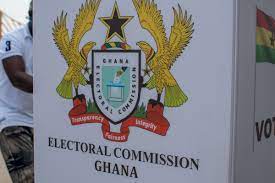 The people of Domeabra,  Gyatakpo, Accra town, Batorkope, and other nearby villages along the Volta Lake in the Pru East district of the Bono East region have voiced their concerns regarding the ongoing limited Voter registration exercise. They have pointed out that the cost of traveling from their villages to the district capital, Yeji, by boat is a significant financial burden. On market days, this journey costs fifty Ghana cedis per person, while on regular days, it amounts to seventy Ghana cedis per individual. This situation is particularly challenging for those without a Ghana Card, as they need to transport two other persons as guarantors.

These residents have called on the Electoral Commission to reconsider its decision and decentralize the registration system to make it more accessible to them. They argue that the current exercise, which began on Tuesday, September 12, 2023, was meant to be a right for all eligible citizens in the country but has become a privilege due to the geographical challenges faced by certain Ghanaians.

Communities like Domeabra, Batorkope, Gyatakpo, Accra town, and many others in the Pru East district of the Bono East Region are affected by these issues. The residents have also expressed concerns about the risks associated with traveling on the Volta Lake, which spans about 40 miles. During the rainy season, the journey on the lake becomes particularly hazardous due to possible boat accidents.
Considering these challenges, the residents feel that the conditions surrounding the limited registration exercise are unfavorable and discouraging for their participation. They are urging the Electoral Commission to deploy registration officers to their localities to make the process more accessible and convenient for voters. They emphasize that if the Electoral Commission does not conduct the exercise at the polling stations as previously done, it could result in the disenfranchisement of many voter.
Source : Omanghana.com