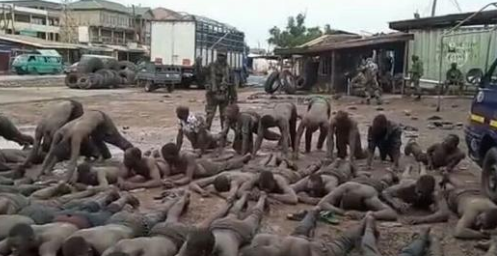 A recent development has emerged with Alhaji Musah, the victim of military brutality in Ashaiman, Ghana, who passed away because of injuries because of injuries sustained during a clash with military personnel. According to eyewitness accounts, Musah did not die as a result of direct physical assault by the military, but rather he fell while trying to escape from the armed men and sustained injuries.
Eyewitnesses reported that the military personnel were chasing residents of the town during the clash, which led to a stampede. Musah, who was among the residents fleeing from the military, reportedly fell, resulting in severe injuries.
The new information has raised questions about the cause of Musah's death and the level of force used by the military personnel. Some residents have criticized the military for using excessive force and causing panic among the residents, leading to the stampede that resulted in Musah's death.
Lawyers representing the victims of military brutality in Ashaiman have called for a thorough investigation into the incident to determine the cause of Musah's death and hold the military personnel involved accountable for their actions. The incident has sparked widespread outrage and renewed calls for an end to military brutality and respect for the rights of citizens in Ghana.
_
Source: Omanghana.com/SP