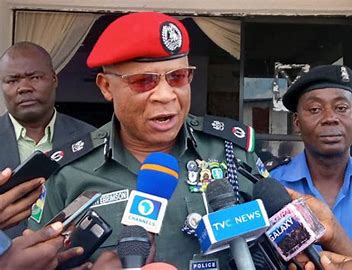 The Ogun State Police Command has announced a one-month amnesty period for cultists in the state, allowing them to renounce their affiliations with various cult groups. Commissioner of Police, Abiodun Alamutu, revealed this during Tuesday's press conference at the command's headquarters in Eleweran. The amnesty will allow cultists to surrender any weapons and ammunition they possess.
Alamutu emphasized that once the amnesty period concludes, the command will take decisive action against known and unknown cultists in criminal activities across the state. He clarified that his leadership will not stand idly by while unscrupulous individuals create an unbearable environment for law-abiding citizens and residents.
The commissioner explained that the amnesty initiative was prompted by the realization that some people were enticed and ensnared into cultism without comprehending the consequences of their actions. He stated, "However, we understand some individuals were drawn into cultism without fully grasping the implications and thus became trapped. The command is extending an olive branch to such people. They are urged to abandon their affiliation with these groups and surrender all weapons and ammunition."
He elaborated, "They have one month to do so, starting Tuesday, July 11, 2023. Once this amnesty period concludes, the command will launch a comprehensive crackdown on all known and unknown cultists engaged in heinous crimes within the state. We will not tolerate a situation where certain elements disrupt the lives of law-abiding citizens and residents of Ogun State."
The police commissioner also issued a stern warning to criminals in the state, presenting them with two choices: either reform their ways or leave the state. He emphasized that failing to choose one of these options would lead to their ultimate downfall.
The police commissioner revealed that two unidentified gunmen suspected of being kidnappers were neutralized on Monday during an attempted kidnapping of Busari Azeez. In collaboration with local hunters, detectives from the Owode Egba division engaged the kidnappers in a gunfight at Fere Village, Owode-Egba, in the Obafemi Owode Local Government Area. The armed kidnappers, numbering approximately six, emerged suddenly from the bushes and forcibly stopped the victim's car at gunpoint.
Alamutu stated, "The kidnappers opened the car door intending to abduct him, but the victim bravely reversed his car at high speed to escape the scene." The victim then fled into a nearby bush on foot. The detectives from the Owode-Egba division and local hunters extensively searched the bush, eventually engaging the kidnappers and neutralizing two of them.
The bodies of the deceased kidnappers were transported to the OOUTH Sagamu morgue, and efforts are underway to apprehend the remaining members of the gang who fled the scene.
_
Source: Omanghana.com