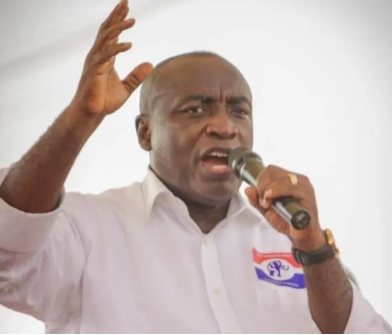 Mr. Kwabena Agyei Agyepong, a charismatic hopeful for the NPP flagbearer position, has officially submitted his candidacy by obtaining the forms. He envisions restoring Ghana's values of service, sacrifice, and selflessness through his "A New Dawn" vision.
Mr. Agyepong aims to establish an efficient government that reduces waste and brings meaningful development to underserved communities. He advises NPP delegates to choose visionary leaders who understand Ghana's path forward, emphasizing his determination to reverse the country's economic decline. Rejecting inducements, he calls for authenticity and substance in politics.
Mr. Agyepong encourages open debates among flagbearer aspirants, highlighting the importance of scrutiny by the people. He trusts in fair primaries conducted by the NPP's National Executives and Elders and urges party members to uphold democracy and transparency.
_
Source: Omanghana.com