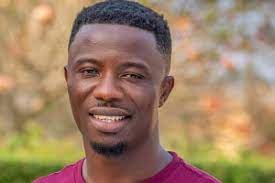 Kumawood actor Kwaku Manu has suggested that the recent downturn in the Kumawood sector of the Ghanaian movie industry may be linked to occultic activities practiced by some of its members. He claims that certain actors resort to spiritual means to obstruct the progress of their colleagues, leading to a negative impact on overall production.
Kwaku Manu expressed these views on his Kwaku Manu Show, where he provided advice to individuals involved in acting, emphasizing the importance of dedicated worship to God as a defense against potential attacks from fellow practitioners.
He asserted, "That is why I tell actors and actresses that if you start acting and decide to follow God, do it perfectly. We have actors, movie stars, and musicians in Ghana who are into serious juju. It is like a horse running speedily without a break."
"They would go to fetish priests and come and claim they are Christians. They would go to church with you on Sundays. There are actors in Kumawood who bury cows," he continued.
Kwaku Manu highlighted a case of a trending actor from two years ago who has now disappeared, suggesting that his fame was buried due to such practices. He advised people to serve God diligently to avoid potential spiritual attacks in the industry.
Source: omanghana.com