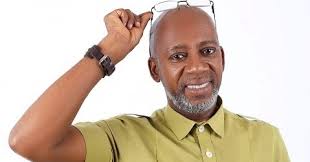 Highlife musician Rex Omar has voiced his discontent with the increasing trend of local TV stations broadcasting foreign telenovelas with Twi translations. He believes that this practice is detrimental to the growth and recognition of local talent, and it portrays Ghana as lacking seriousness in its creative endeavors.

In a recent interview with Property FM, Rex Omar argued that the over-reliance on foreign content sends a message that Ghana lacks confidence in its own creative abilities. This diminishes the visibility of Ghanaian actors, writers, and producers and restricts opportunities for local storytelling and the development of indigenous talent.

He pointed out the prevalence of foreign soap operas on Ghanaian television with translations into Twi and expressed concern about the impact of this trend on the nation. He lamented the apparent absence of effective governance in addressing this issue.

Rex Omar emphasized that it is rare to see foreign soap operas translated into local languages dominating the television landscape in other civilized countries, such as India or Britain. He underscored that this phenomenon is unique to Ghana and needs to be addressed.

He passionately believes that investing in homegrown talent, supporting local productions, and providing a platform for Ghanaian stories will not only stimulate economic growth but also contribute to the preservation of the country's rich cultural heritage.
Source: Omanghana.com