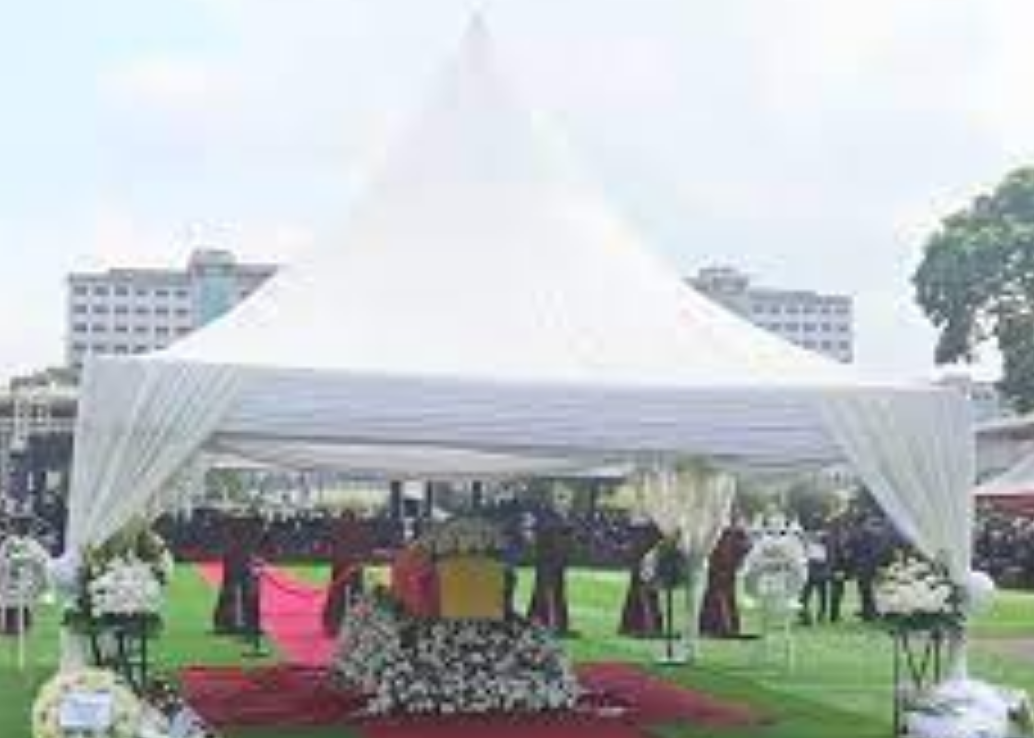 The atmosphere was heavy with grief as family, friends, fans, and well-wishers gathered at the State House forecourt to pay their last respects to Christian Atsu Twasam, a beloved Ghanaian footballer who had passed away at the young age of 31.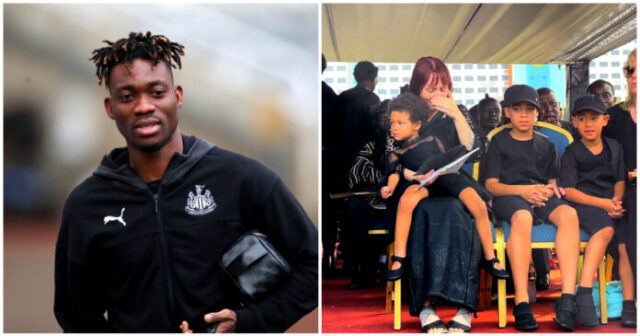 As the mourners arrived, they were greeted by the sight of a sea of red-and-black mourning clothing, a traditional symbol of mourning in Ghana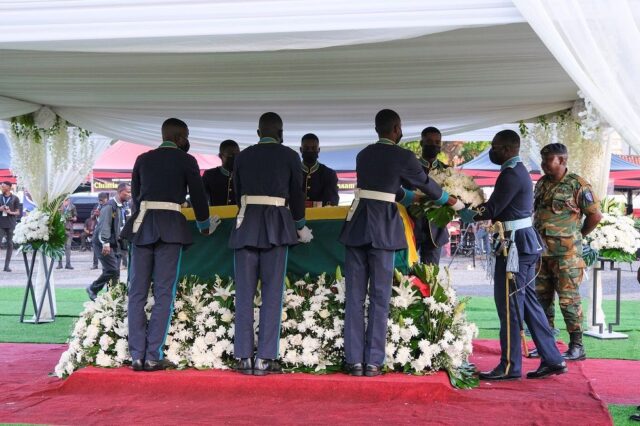 Many of the mourners were seen weeping openly, unable to contain their sadness at the loss of such a talented and promising athlete.
The pre-burial service was a somber affair, with solemn hymns and prayers filling the air. The coffin, draped in the Ghanaian national flag, was placed at the center of the forecourt, surrounded by flowers and tributes.
One of the most poignant moments of the service was the display of traditional artifacts from Atsu's tribesmen. The items included masks, drums, and other ceremonial objects that were used to pay tribute to the fallen hero. The display was a reminder of Atsu's roots and the pride that he had taken in his heritage.
As the service drew to a close, there was a palpable sense of sadness and loss among the mourners. Many of them had known Atsu personally, and his passing had left a void that would be difficult to fill.
However, amidst the sorrow and tears, there was also a sense of celebration of Atsu's life and achievements. He had been a talented athlete, a loving son and brother, and a role model for many young Ghanaians. His legacy would live on through his contributions to Ghanaian football and the impact that he had made on the lives of those who knew him.
As the mourners left the State House forecourt, they were left with a sense of gratitude for having known Atsu and a commitment to carrying on his legacy of excellence, determination, and pride in one's heritage.
_
Source: Omanghana.com/SP